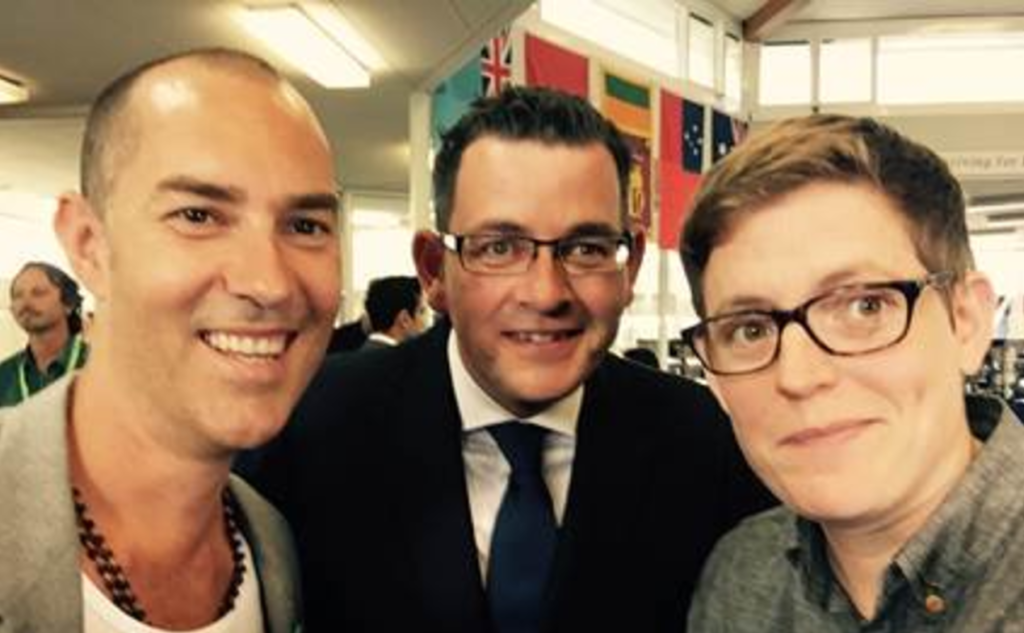 "Safe Schools" so called "anti-bullying" program has introduced a tipping point into our society that every parent needs to consider very carefully. For the first time under the guise of "caring", parents are being denied the right to decide what is good for their children. Regardless of the content of the actual Safe Schools program parents and children are both powerless to say "no".
There is no opt-out for students who don't want to participate.
Parents cannot sign a form that prevents their child from participating.
Parents can not sit-in on the training sessions.
The Victorian Government has taken it upon itself to decide what is in the best interests of children attending their schools over the inherent oversight of the parents. This usurping of a parents natural authority, by this program is extending into the home.
Concerning revelations have come to light where schools through this Safe Schools Program are teaching the children how to browse sex sites on the internet and how to hide what they browse from parents. This is a direct attack on a parent's authority in the home. The children are even supplied with links to sex shops.
This raises immediate questions as to whether the state has the right to go against parental judgement for their children. Yet these parents are the very same tax payers that are funding this program into schools. (Minus18 module" and "Safe Schools" is the same program.)
A student at Frankston was expelled because he refused in class to write a letter to his "gay self". Is it fair to punish students for not wanting to participate if they did not agree with the topic?
Another 13 yr old told his mother when he had to make a clay vagina as a sex organ he stated it was "creepy".
One parent who questioned this at the school was met with an aggressive stance—"you realise that 12-13 yr olds are having sex….By teaching the 13yrs olds about vagina's and dildos the student are learning safer practices. Safer options to use these devices instead of having sex with each other." As if exposing children to dildos and vaginas is going to lead to less sex.
Parents did not speak out fear of being labeled. Parents felt afraid of being judged. People were afraid for their livelihoods, their family life, jobs and afraid of being bullied for voicing their concerns.
Then there are the concerns of the course content and how it is taught. The need to segregate classes and to teach Gender Theory—the 110 genders that have been refined to 63—which can even change day-to-day and even hr-by-hr!
Where students are taught as young as 10 all the different ways to masturbate and learn about transgender activation.
One Melbourne school had a sausage sizzle on "anti bullying day". There was a white board for students to write supportive words for a transgenders to receive lollipops. Written on the board was  "Have a gay day".
One student was expelled because he stood up and stated
"I am not gay"—"I like gays"—"but why are you trying to make me gay?"
It is now legal for a 12 yr old to have sex with a 14 year old.
12 yr olds can go to the doctors and arrange a abortion without the parent's consent.
Under current legislation a 12 yr old can go to the doctors for hormone blockers, which is a treatment to enlarge breasts or transgender boys to remove their Adam's apples. Hormone blockers destroy brain matter and cause brain damage in young boys or girls. From there a 12 yr old without parent's permission or consent, can organise a gender operation through the school.
The problem with all of this is CHOICE and the parents right to bring up their own children according to their social compass—is being usurped by the State of Victoria.The Government is trying to bring up children according to current Government philosophies not the wishes of parents. Where are the rights of parents?
The Safe School Program is funded by Andrews out of Victoria and Latrobe University. $50 million has been secured for this programmed roll out under the banner of Gender Equality. It was original promoted by Julie Gillard, a Fabian Socialist.