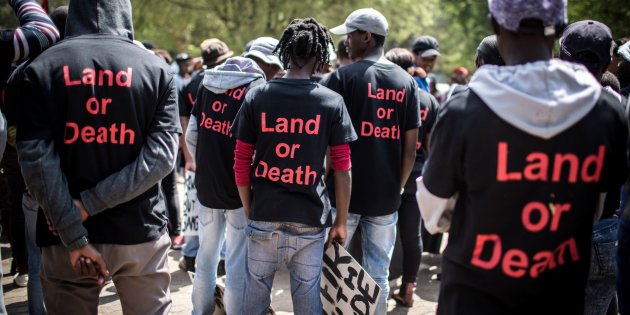 SOUTH AFRICA: Less than 40 days into 2018 there were 41 farm attacks, and 5 murders on white farms. Being a white farmer in South Africa is statistically one of the most dangerous jobs on the planet.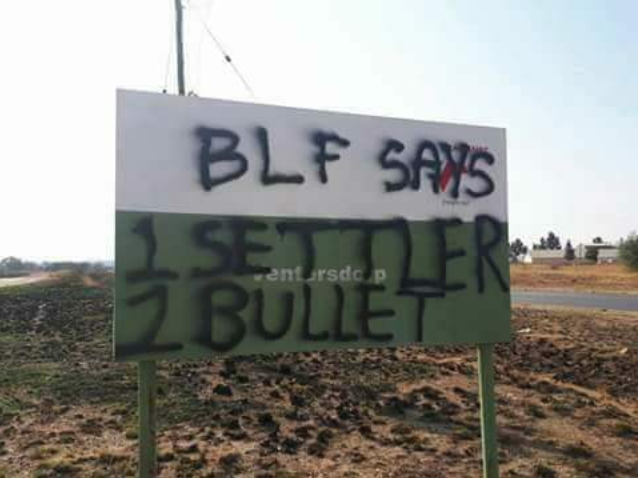 According to ISS research, there are around 152,000 serving members of the police force, and around 32,000 commercial farmers, but the murder rate within these two distinct groups is roughly the same, 145 deaths per 100,000. But by far the most uncomfortable truth of all is that serving members of the South African police force are complicit in these attacks on farmers in the country.
In 2012, a social worker – Rhia Phiyega –  was appointed as the National Commissioner for Police. She appointed a trained teacher as her deputy, and her Head of Strategic Management was trained in theology. A social worker, a teacher, and a preacher heading up the police force in one of the most dangerous countries on the planet. And I'm told Phiyega's clear instructions were to protect President Zuma and his interests, not the security interests of ordinary citizens. This is just one example of endemic corruption here.
A South African Police Sargeant confirmed the police are actively involved in White Farm Attacks.
"We have arrested serving members of the police during house robberies. Police weapons have been used in the attacks. Not just personal weapons issued to every officer, but rifles that have to be signed out from the station. We know police ammunition has been used in farm attacks."
The victims of farm attacks have told reporters that the perpetrators went unpunished, that there were never any charges brought because the evidence was lost or the docket destroyed.
In 2016, a doctoral thesis on cash-in-transit robbers in South Africa who the author interviewed criminals in prison made it very clear: for a price, it was easy to buy the cooperation of certain police offers.
Services that could be bought included: cooperation with the police to obtain rifles; a police safe house in which to store stolen money; the disappearance of police dockets; the investigating officer agreeing to be less than efficient in his investigations.
It is devastating to realize that corrupt police are willing to equip farm attackers with arms and ammunition, are willing to conceal stolen cash for their cut.
The sergeant also tells me that when a crime-in-progress is called in, there are routinely 16 or 17 cars out on patrol. He says typically only two of them respond. Some claim their radio stopped working. Others say that they were at lunch. And even when they do respond, they don't make an arrest because the perpetrator is a "brother." (And brothers are allowed to go free.)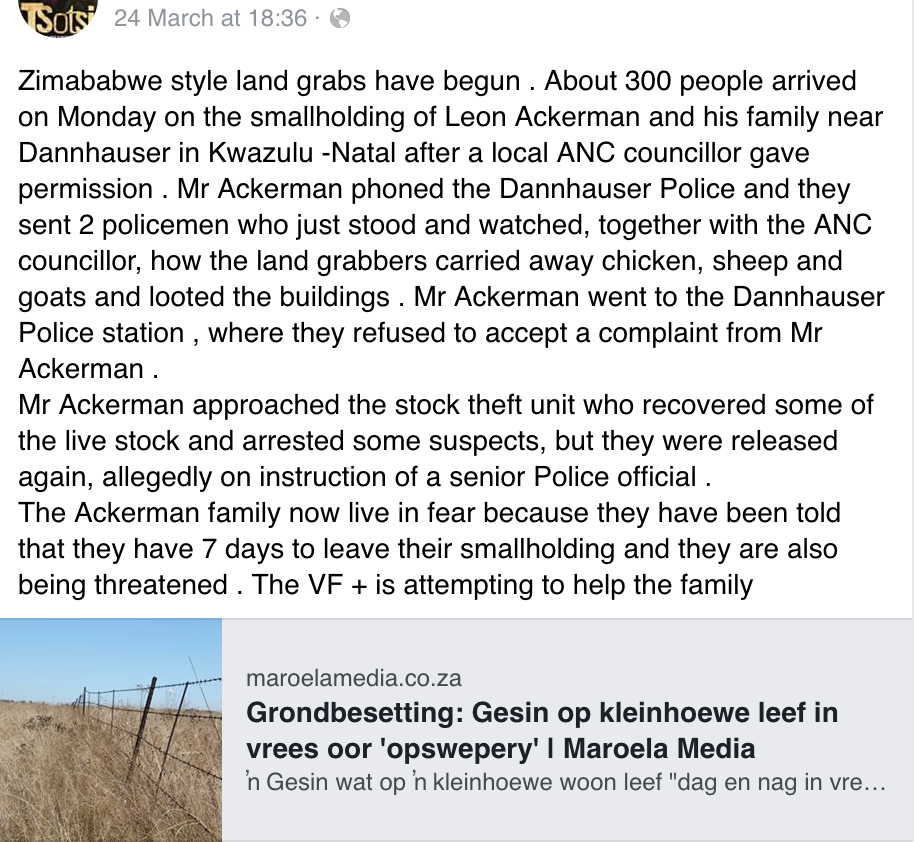 Being a brother is not about color; it's about political affiliation. If you are part of the African National Congress (ANC), EFF (Economic Freedom Fighters (EFF), or Black Land First (BLF) organizations, you are a brother.
"I came across this story on South Africa that so flew in the face of everything I thought I knew that I had to dig deeper because the story was so riveting. I spent a month reading every story I could find and listening to what the ruling African National Congress government and its rivals were doing and saying.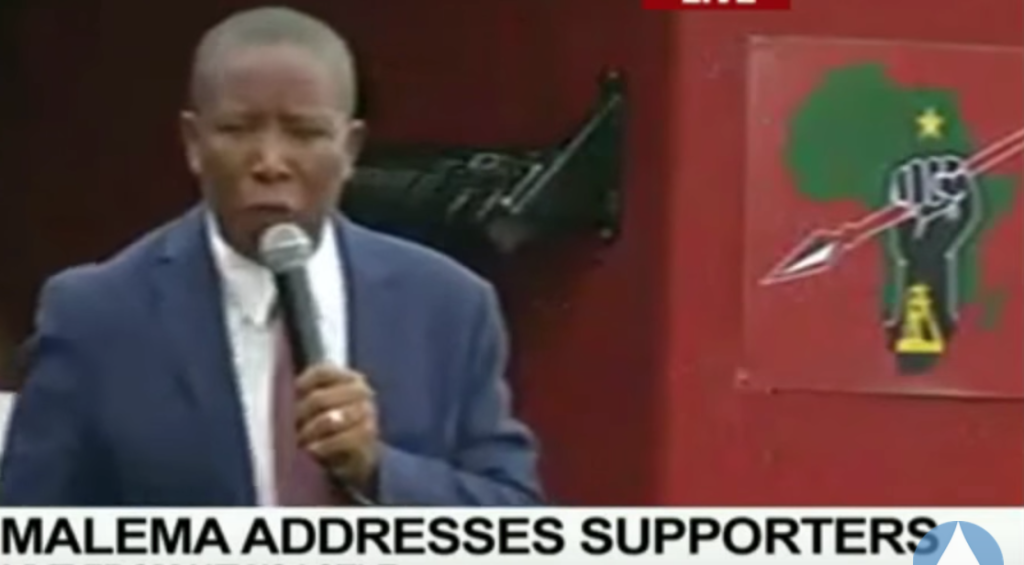 Shocking is the best way to describe it. Things like "I am not calling for the slaughter of whites, not for now," the Economic Freedom Fighters Party Leader Julius Malema said to a large crowd gathered in Newcastle. You can see for yourself on YouTube.
One of Julius' tribe described what that meant in his cultural parlance is "get in the starting blocks and wait for the gun to sound" and/or "I won't stop you if you jump the gun."
Malema has been filmed leading the singing of "Shoot the Boer, Kill the Farmer" to his followers. A rash of savage farmer murders happened not long after that. Comments like this started appearing across social media.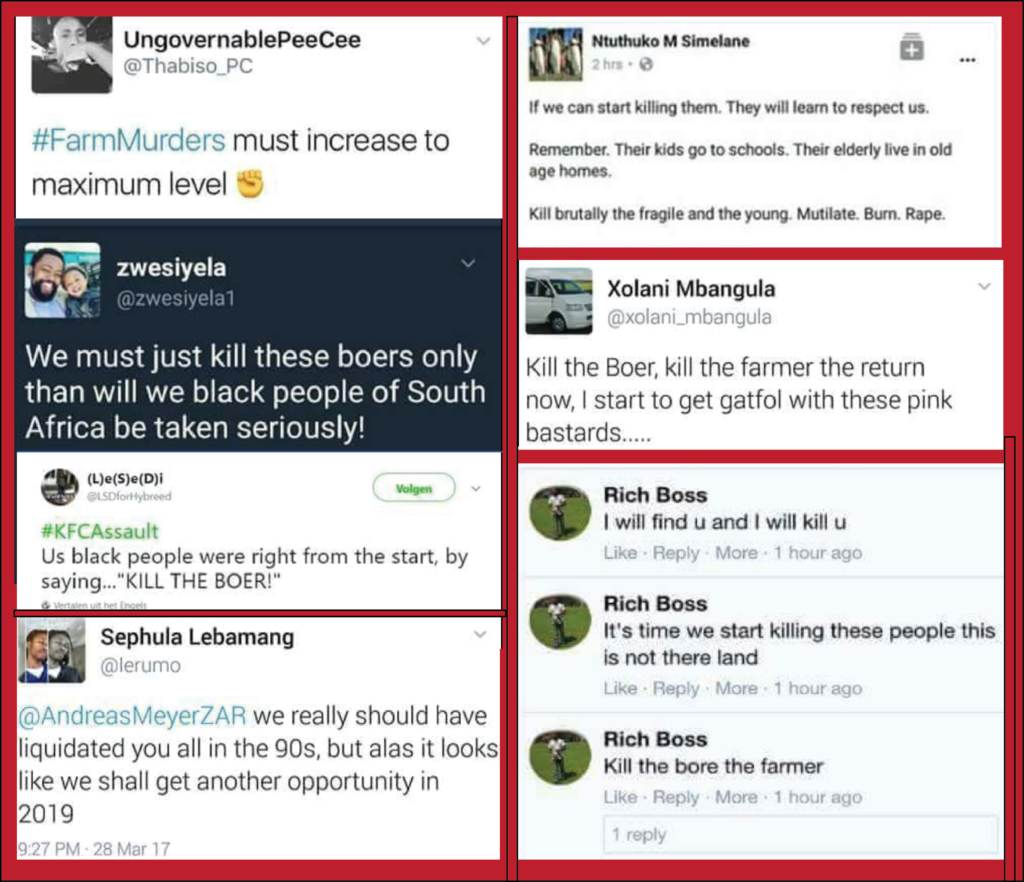 Social Media videos showed the South African President Jacob Zuma also lead a huge gathering in singing "Shoot the Farmer."
Any outsider can  reach only one conclusion: White genocide in South Africa is happening and it's government supported.
More than 70,000 Afrikaners have been murdered since South Africa handed over power to Nelson Mandela in 1994. That in no way minimizes the 300,000 or 400,000 black people murdered since the African National Congress came into being.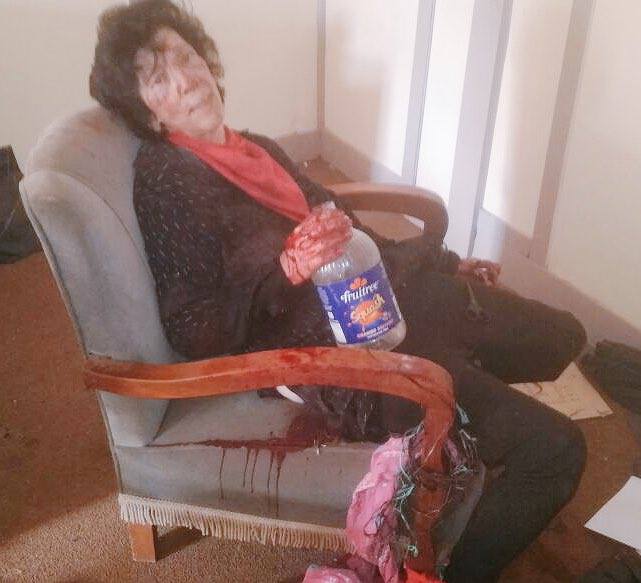 Most folks think of genocide as a mass extermination event of a targeted ethnic group in a short amount of time.
That is just the second to last phase before denial and cover up, according the Dr. Gregory Stanton, of genocidewatch.com.
He has dedicated his life to warning the world while there's still time.
Stanton pegs the South African situation at nearly redline for a mass-murder event of the white population.
Spend the next few weeks reading about thousands of brutal farmer murders, rapes and torture for hours or days, and then try to deny it's happening for real.
 Aug. 3, 2017, has been given as a deadline for the whites to walk away from their farms with no compensation. The ones inclined to leave have already left. Malema is on film stating that he "cannot guarantee what will happen if whites don't hand over the land." The man is about as subtle as a sledgehammer.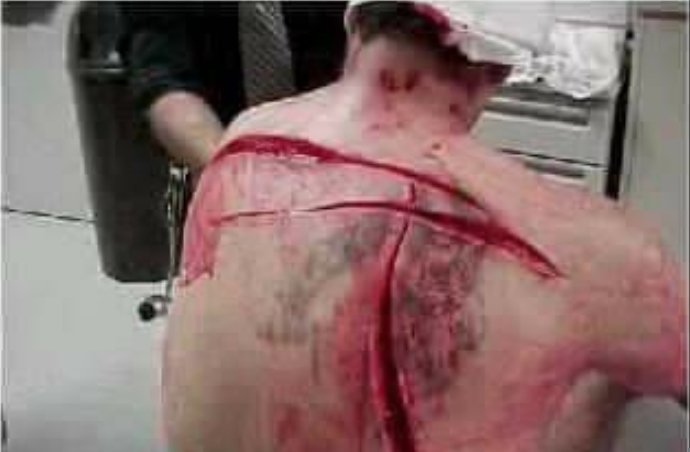 Melema also publicly stated, "As soon as 80 percent of the Afrikaner's farmland is given away to the government, the attacks will stop."
This is an undeniable direct link between a political party leader and brutal and unspeakable horror unleashed on peaceful farmers who have been there for 365 years and feed the country; it's national suicide.
Sources:
Article: Corrupt Members of South African Police Force Facilitate farm Attacks
Letter—David G. Kraft at http://www.vaildaily.com.