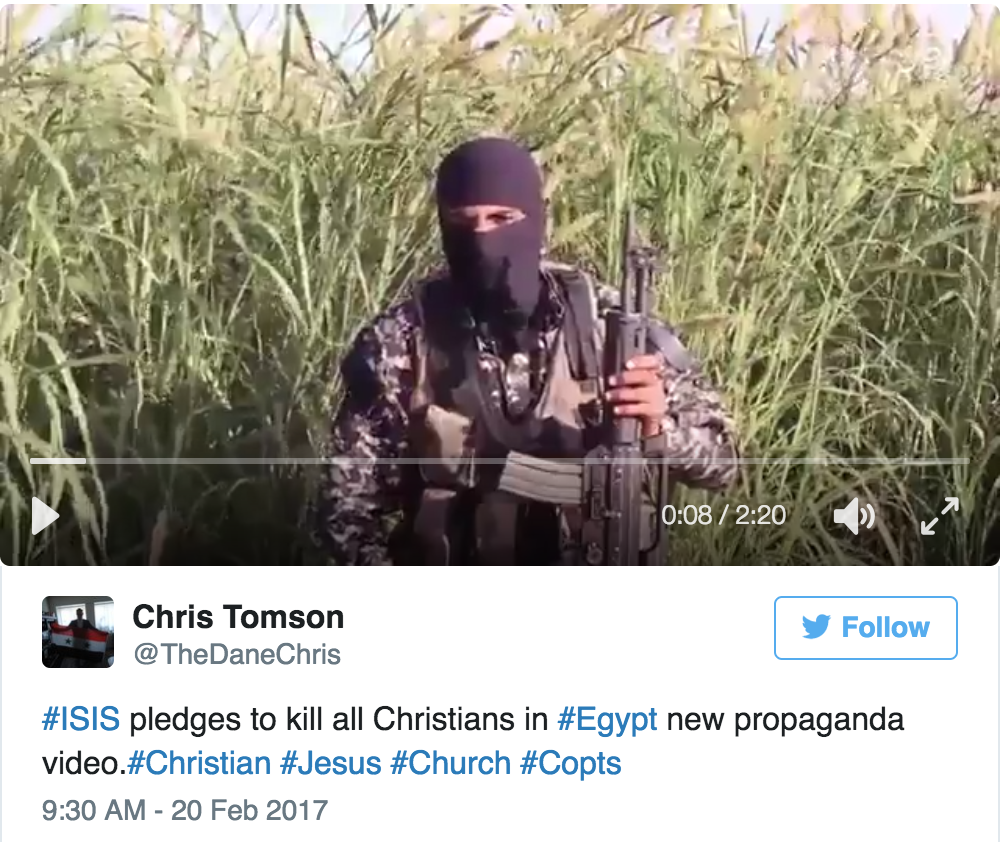 Now that ISIS have officially declared war on the Egyptian Copts we must place Christians from Egypt as a priority to be considered for refugee settlement.
The threats from Islamic militants are not hollow.
Anti-Islam pages in Australia have had numerous photos passed onto them of murdered Christian Copts in recent days that are just not making Australian media. (Warning graphic images)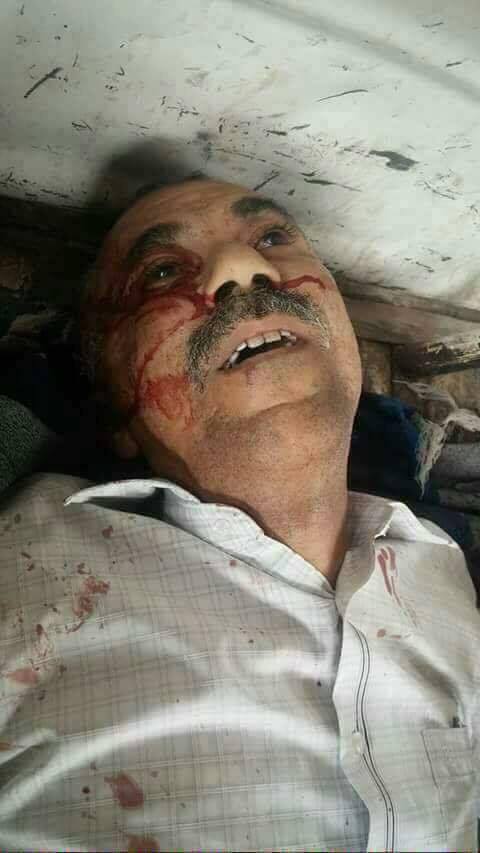 ABOVE: REPORT: Suspected Islamic militants gunned down a Coptic Christian teacher on his way to school in northern Sinai on Thursday, the second killing of a Christian in less than a week in the turbulent region, officials said, amid fears of escalating attacks on Christians. Gamal Tawfiq, 50, was shot in the head by two militants on a motorbike who followed him as he walked from home to work at El-Samran School in the coastal city of el-Arish
Just two months ago 25 died in the ELEVENTH attack on a Christian church in Egypt.
(BELOW) 
Dec. 11th bombing
of the Two Saints church directly adjacent to the cathedral in Cairo.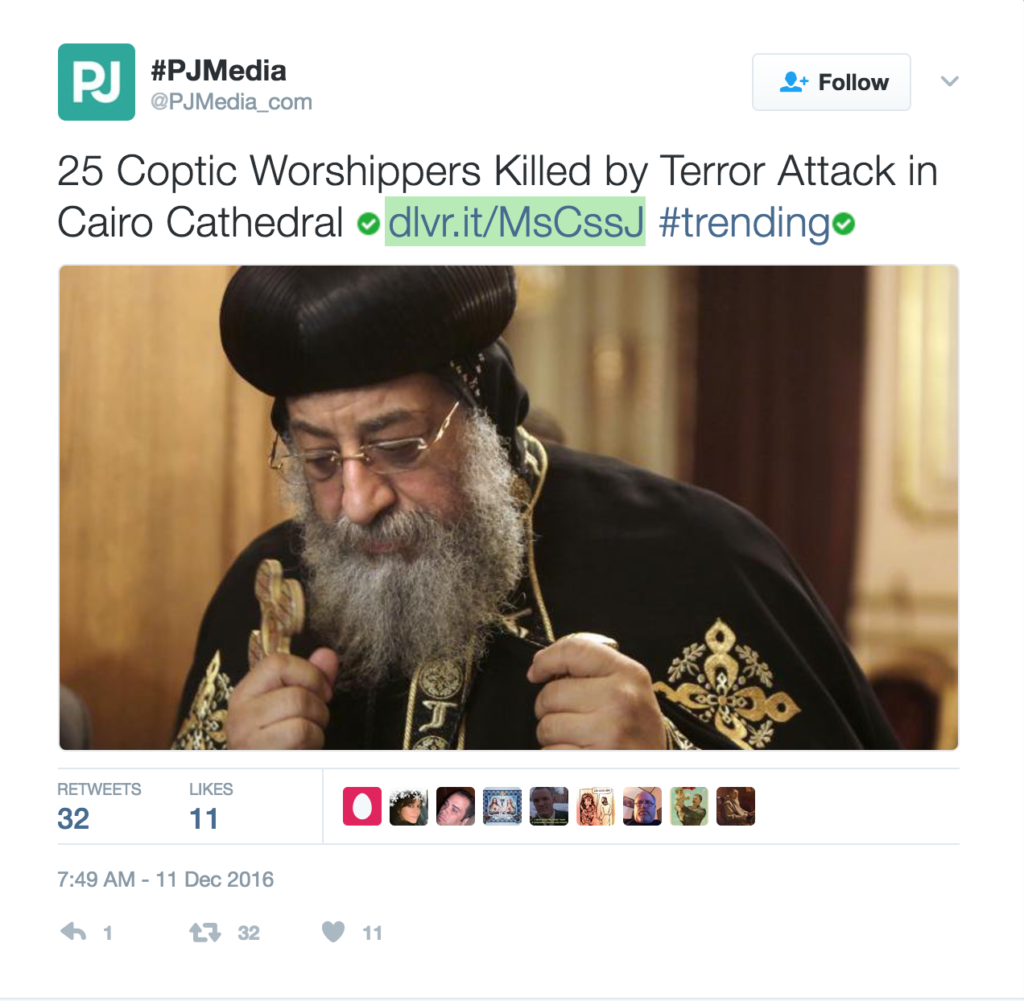 Yesterday pages in Australia were notified of a Christian father and his son have been burned alive by ISIS militants. The bodies of two men were found along a roadside after they were attacked on Wednesday. The two victims have been identified by security officials as Egyptian Coptic Christians Saad Hana, 65, and his son Medhat, 45. Sources revealed Saad had been shot dead while Medhat was abducted and then burned alive in al-Arish, in North Sinai, Egypt