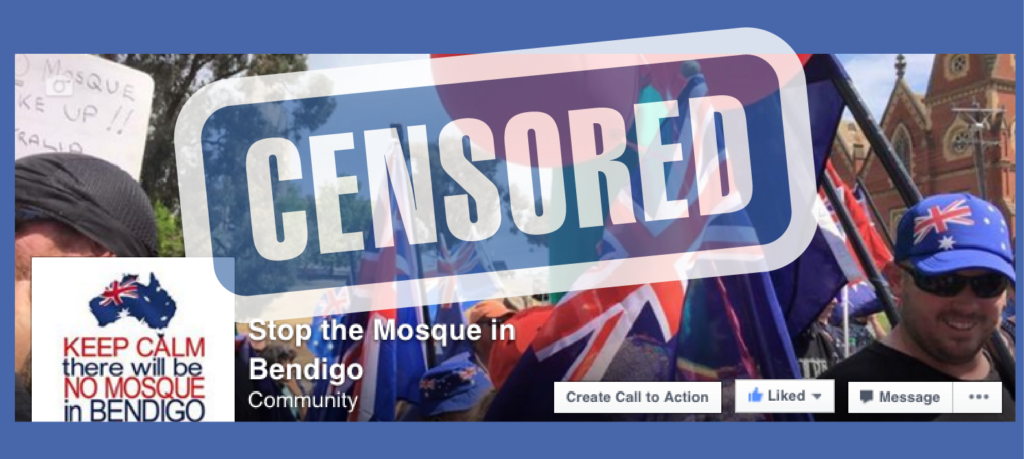 We have just been given the details of the post that caused the 10 people behind the infamous "Stop the Mosque in Bendigo" to be banned—some as long as 30 days—from using Facebook.
The Admins posted this comment this morning:
IMPORTANT ANNOUNCEMENT:
Hi Guys we are back after Facebook placed a ban on EVERY admin and EVERY editor associated with the page (All 10 of us). Finally folks it is undeniable—we now live under censorship.
The offending post concerned a Breitbart report on asylum centres in Germany. Perhaps the most troubling issue for us, is that a deal Facebook made with Merkel on repressing info about asylum seekers now impacts people in other sovereign nations like Australia. How can a deal done over there in Europe between Facebook and Merkel stop us talking about a similar issue we face here and guaranteed under law by our 18D legislation?
This is wrong. If Merkel wants to delude her own population—fair enough, she will have to face them next election, but to stop Australians learning about an issue in her country from an American media house and commenting on it is global censorship by Facebook, and this wrong. Breitbart is a legit media organisation. Our comment was also legit
Are we going to do something about it—YOU BETCHA. The question is…will you back us up? Like and Share if you agree.
This is the Facebook Advice received by one of the admins when they logged on 13th February 2016.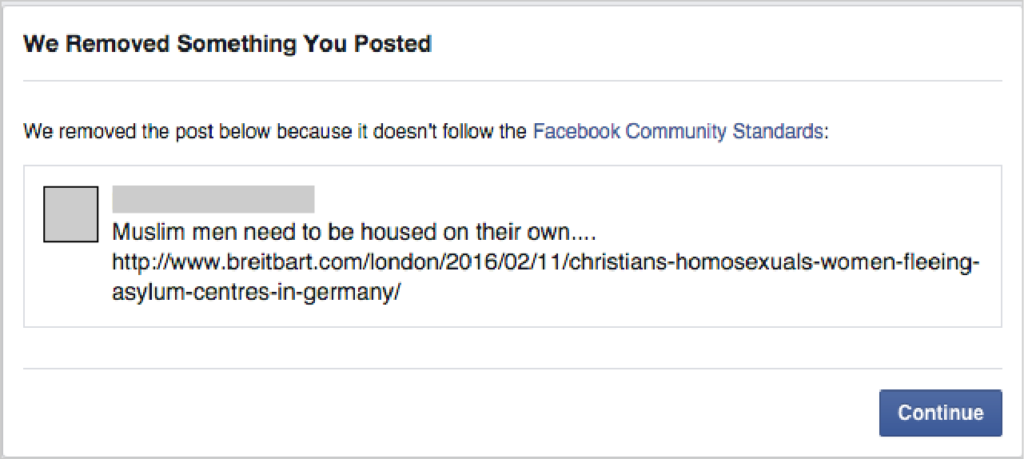 This is the actual article from Breitbart in London, by Chris Tomlinson
Christians, homosexuals and women are fleeing asylum centres in Germany in ever growing numbers due to acts of violence, intolerance and crime perpetrated by Muslim men.
READ MORE HERE: http://www.breitbart.com/london/2016/02/11/christians-homosexuals-women-fleeing-asylum-centres-in-germany/
(Here is the screen grab)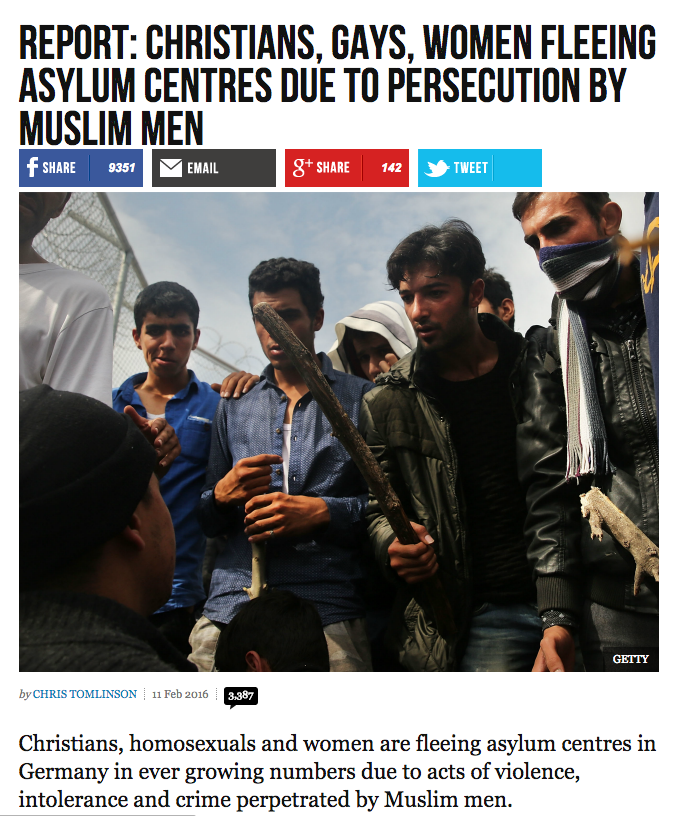 And what was the offending comment raised by Stop the Mosque in Bendigo?
"Muslim men need to be housed on their own…."
Looks like the Aussie calling "a spade"— a spade—is now deemed by Facebook as politically incorrect and worthy of censorship not just of the person making the comment…but everyone associated with the page.