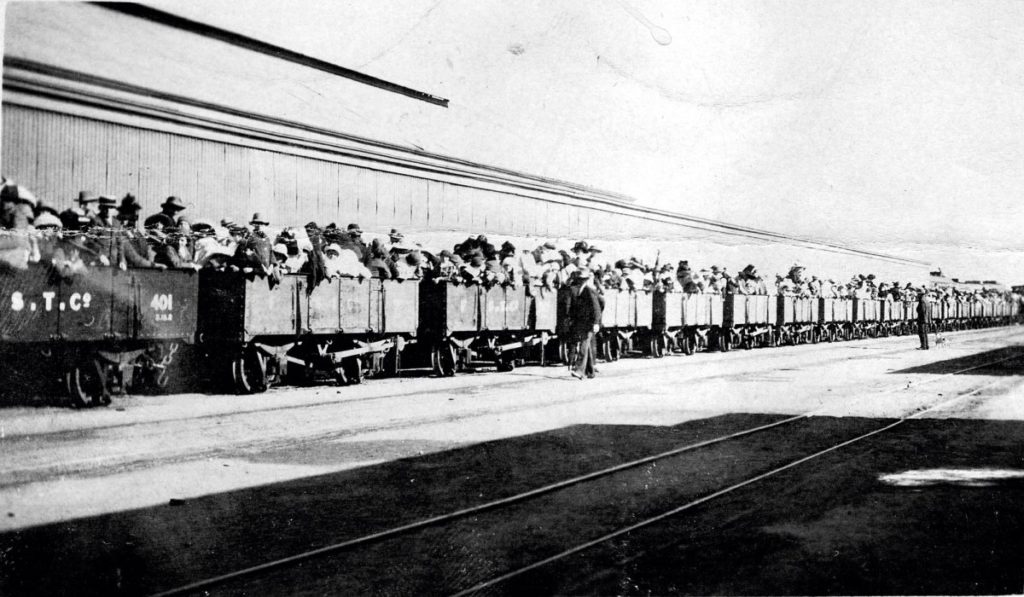 Just over 100 years ago on 11 November 1914 – the Ottoman Sultan Mehmed V, and caliph of all Muslims, who had earlier signed a treaty with Germany, declared a holy war against Great Britain and her allies, "the mortal enemies of Islam".
The ruler of the Ottoman Empire, Ottoman Sultan Mehmed V, and caliph of all Muslims called for Jihad.
The Turkish sultan's call was answered in Egypt and Mesopotamia, and in Broken Hill, Australia where two "Turks" launched a suicide mission (jihad) under their homemade Turkish flag.
The target they had chosen for their Jihad suicide mission was a train of 40 open ore wagons carrying more than 1200 holiday-makers.
The picnickers initially thought that the shots were being discharged in honour of the train's passing, but once their companions started falling, the reality sank in. Four people died as a result, police were called in. A 90 minute gun battle ensued during which armed members of the public arrived to join the police and military.  An eyewitness later stated that Gool had stood with a white rag tied to his rifle but was cut down by gunfire. He was found with 16 wounds. The mob would not allow Abdullah's body to be taken away in the ambulance. Later that day both bodies were disposed of in secret by the police.