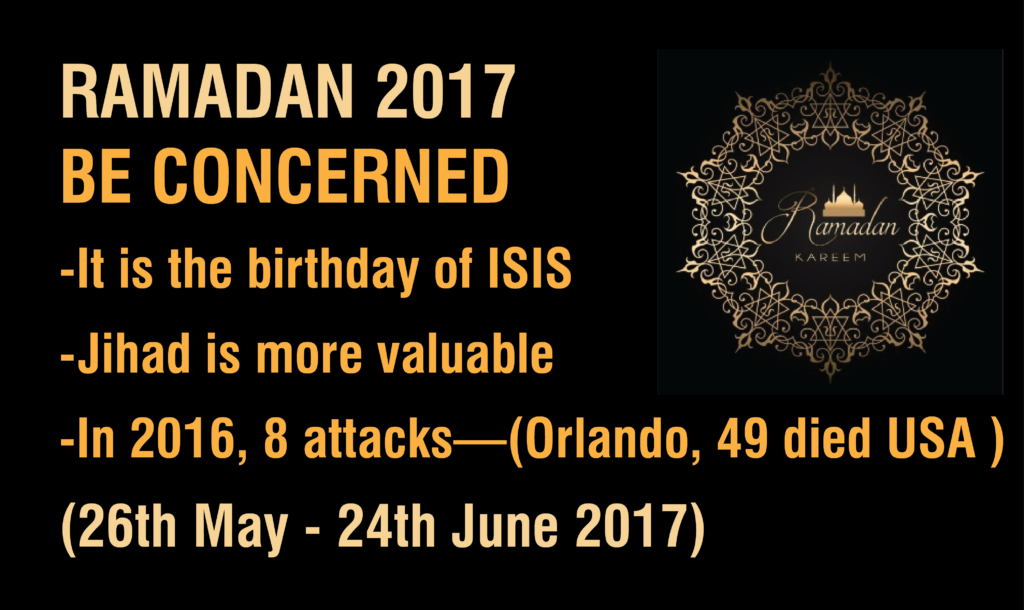 Ramadan is a Muslim month of sacrifice. According to Islamic practice, sacrifice during Ramadan can be considered more valuable than that made at other times, so a call to martyrdom during the month has more allure to some Muslims during this time.
ISIS also declared itself a Caliphate during Ramadan on 29 June 2014.
In the past two years we have seen the large killings against the West by Muslims were during Ramadan.
(France, Tunisia, Kuwait, Orlando, Turkey Airport)
The 2017 Manchester Pop Concert Bombing may just be the precursor for the 2017 Ramadan period, according to the latest ISIS video released just after the bombing.