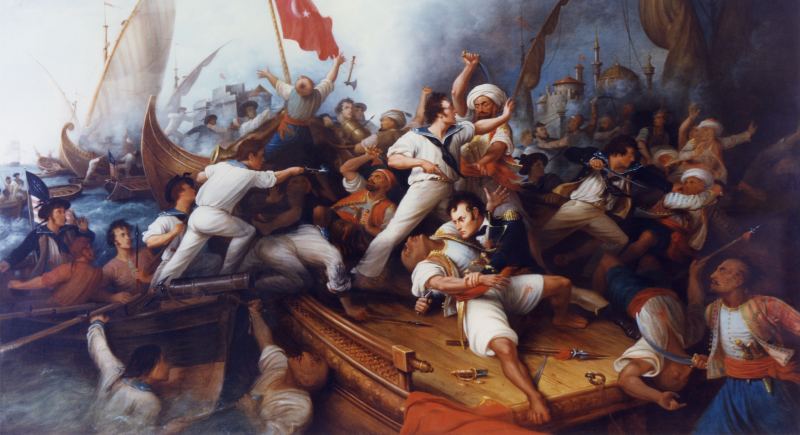 When Thomas Jefferson saw there was no negotiating with Muslim pirate overlords, he formed what is now the Marines (sea going soldiers). These Marines were attached to U. S. Merchant vessels. When the Muslims attacked U.S. merchant vessels they were repulsed by armed soldiers, but there is more.
The Marines followed the Muslims back to their villages and killed every man, woman, and child in the village. It didn't take long for the Muslims to leave U.S. Merchant vessels alone.
English and French merchant vessels started running up our flag when entering the Mediterranean to secure safe travel. That is why the marine Hymn contains the verse, "To the Shores of Tripoli " one of the ports the pirates used.
THE HISTORY: At the height of the 18th century, Muslim pirates (the "Barbary Pirates") were the terror of the Mediterranean and a large area of the North Atlantic and piracy was costing the American purse 20% of their total economy.